Decks, Porches, and Fences
We provide a detail-oriented approach that removes dirt, mold, mildew, algae, and any other growth. Just like your home exterior or roof, fences, decks, and porches require regular maintenance to ensure that they don't fall into disrepair. Our skilled team offers on-the-ground expertise to get you that "just like new" aesthetic.
Our crew will come to your property armed with the technology, cleaning solutions, and techniques to effectively restore your deck and fence cleaning. Our "scrub, wash, and rinse" formula gets in all of those hard-to-reach nooks and crannies.
Offering a rate of $1.25 per square foot, we're proud to provide our customers with an affordable solution to their property's needs. Get in touch today to reclaim your beautiful porch, fence, and beyond!
Before and After: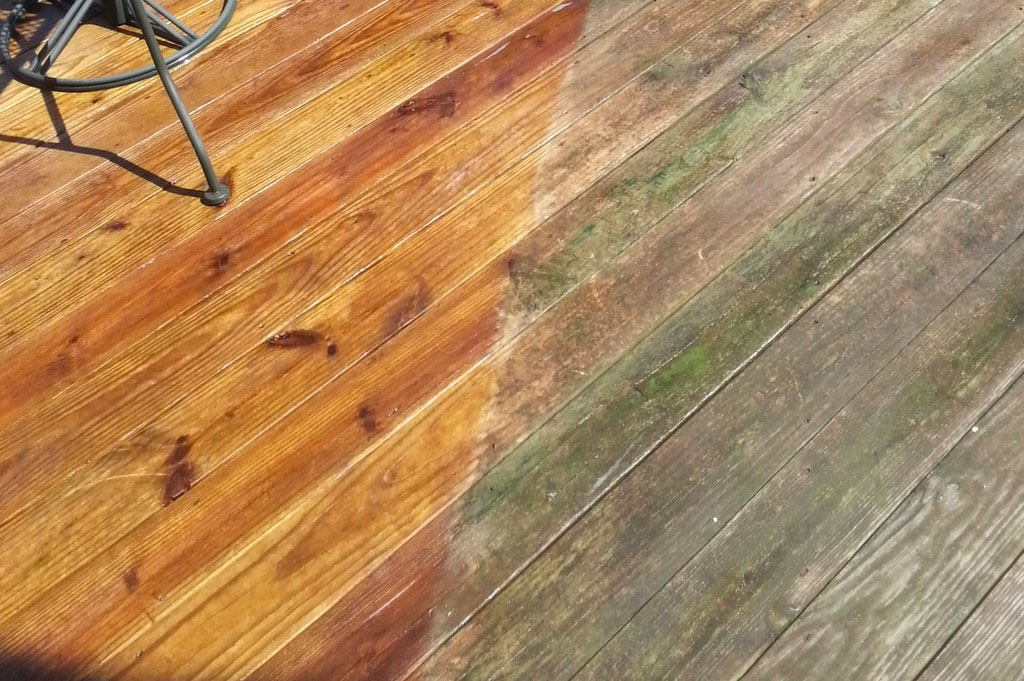 Why Choose Us
Hours of Operation
Monday – Friday: 8:00 am – 5:00 pm
Saturday: 7:00 am – 12:00 pm
Closed on Sundays
We are proudly located in Leesburg, VA, and serve all of Loudoun County & Fairfax County.
Quality Service.
Customer Satisfaction.
Hear what our customers say about their service and experience…
He was on time and very attentive to all my concerns about plants and special spots on the siding that needed more cleaning. He was very pleasant and professional. His truck, trailer, and equipment looked new, clean and respectable. I would recommend anyone to give Ryan a try for all deck & house power washing needs.

Lisa J.
Broadlands, VA
Very professional and prompt. Came out within hours to give an estimate. Explained what would be done and gave my neighbor an estimate as well. Came backout the following week to do both houses. I would highly recommend Nova Pro Wash and will definitely be using their services again.

Kathleen P.
Purcellville, VA
The house had excessive mold and mildew on the north and east/west sides of the building. Nova Pro Wash was able to completely remove the mold and mildew. The neighbors said it looked like new siding. Great result, done on time and within a quick turnaround at a reasonable price.

Doug K.
Lovettsville, VA